Home Design 3D App
Buying a house requires a lot of effort. You have to go through many processes so you can have the house you dream of. However, not everyone wants to buy their house directly because there are many who prefer to buy land, design and build their own house according to their own ideas and desires.
Designing and building a house according to your own wishes is one thing that is very fun and can give you a sense of satisfaction. If you want to design your own dream home, then there are many applications available on PC and Smartphone platforms that you can easily try right away. So that you can find out what applications you can use to design a house, in this article we will discuss:
Understanding Home Design Applications

Luckily Buying Land So You Can Design Your Dream House

15 Home Design Apps to Design Your Dream Home

SketchUp

SmartDraw

Houzz

Home Design 3D

Home Outside

Floorplanner

Planner 5D

HomeByMe

Roomstyler 3D Home Planner

Photo Measures

Smartdraw

Artlantis

ArchiCAD

Lumion

vRay

Tips for Designing Your Dream Home Through Home Design Applications
1. Understanding Home Design Applications
Designing and building your own home from scratch is not an easy job but it is a very interesting process. At first designing a house requires a very long and complicated process. You need a skill to draw house designs manually using paper.
However, nowadays technology is growing very rapidly and anyone can easily design their own dream home. Quoted from Wikipedia , house design is an initial plan in building a house and explains all the detailed specifications of the house you want to build. The specifications in question are such as materials, layout designs , to techniques in building a house.
Then, what is meant by a home design application is a digital tool that you can use to help you design your own dream home easily. There are many choices of applications for designing homes that you can use easily either through your smartphone or your computer.
Home design applications generally have very complete features and allow you to create easily and quickly. You can use the application, starting from looking at your land and house site plan to designing the existing electrical layouts that you want to install in your home.
You can also find the home design application for free or paid. In general, paid home design applications will provide much more complete and attractive features so that you can fully design a house using only one application.
2. Luckily Buy Land So You Can Design Your Dream House
You can't design and build a house without the land to build it on. Land is a top priority that you must have before you can design your home. Land is also a determinant of the shape and design of your home in the future. Because if the location of the land is not strategic it will make it more difficult for you to design a house.
The selling price of land continues to increase very rapidly. That's why you should immediately buy land as a form of investment or to build your house in the future. If you are interested in building a house with your own design, you can get around it by buying land.
3. 15 Home Design Apps to Design Your Dream Home
1. SketchUp
SketchUp is a home design application that is widely used by professional home designers. This application comes on a computer so you need a desktop or laptop device to use it. SketchUp is also one of the software that has full features and makes it very flexible to use. There is a SketchUp Viewer application that you can download for Android and iOS to display your SketchUp results on your mobile phone.
2. SmartDraw
The next application you can try is SmartDraw. This home design application is very easy to use and has a very modern appearance. You can display your house in 3D and see it in different perspectives.
3. Houzz
Houzz is an app that you can use to get inspiration and create interior designs for your home. The Houzz application is also available for smartphones and PCs so you can easily use the application anywhere easily and quickly.
4. Home Design 3D
If you want to feel the sensation of visualizing a real house, then you can try the Home Design 3D application. This application has a feature so you can see the results of your home design in real time by relying on photorealistic rendering results.
5. Home Outside
The next home design application that you can use is Home Outside. This application will help you in designing the layout of your home in 2-dimensional aerial . This application is available on the AppStore on iOS at a price of $2.5 and you can download it for free on Android at the PlayStore.
6. Floorplanner
Floorplanner is an application that allows you to design and decorate your home in 2 and 3 dimensions. This application does not require you to download it first and you can do it directly online. This application allows you to quickly create and design a floor plan from your home.
7. Planner 5D
One of the home design applications that you can use next is Planner 5D. This application has a very attractive and detailed look like SketchUp. It includes features so that you can directly see and explore the results of your home design from the perspective of the human eye in general. This application is available on the PC platform and requires at least a good computer specification for you to run it smoothly.
8. HomeByMe
HomeByMe is one of the home design applications provided for free to you. This application comes with a very unique and attractive appearance. In addition, this application also provides a direct catalog of original goods that can be used to design the interior of your home to make it look more real.
9. Roomstyler 3D Home Planner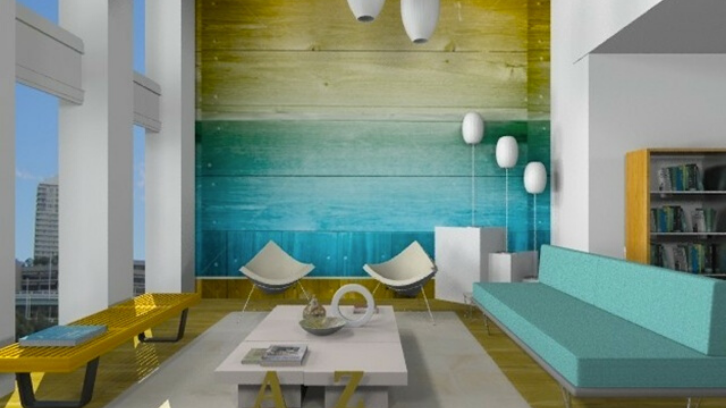 If you don't like complex home design apps then you can use Roomstyler 3D Home Planner as the ultimate solution. This application also provides a video tutorial that you can learn first to make it easier for you to design a house.
10. Photo Measures
One application that can help you in designing your next home is Photo Measures. This application can directly make calculations from the photos you have taken to measure the length, width, height and volume of an object. You can download this application on the AppStore for only IDR 140 thousand.
11. Smartdraw
The Smartdraw application is available online for Windows PC and you can subscribe starting from IDR 130 thousand per month. The Smartdraw application helps you to create and change the layout design of your home. Not only that, this application is also used by the Tesla company in making the design.
12. Artlantis
When you have finished designing your home, you can also beautify it and give it an additional touch by using the Artlantis application. The Artlantis application comes on the PC platform and you can use it to render home designs to make them look more real and alive.
13. ArchiCAD
One of the most widely used professional home design applications is ArchiCAD. This application is present for the Windows and Mac platforms and is included in one of the applications that is quite complex and detailed. This application is in great demand by home designers, both professional and just for learning.
14. Lumion
If you have a computer with high specifications then you can use the Lumion application to design and render the results of your home design. The Lumion application has a very detailed and complete display with a user interface that is very easy to learn. This application also allows you to create a video with a 3-dimensional layout as a result of rendering your image.
15. vRay
The vRay application comes as a complement to the SketchUp application. Reporting from Easy Render , this application is used to improve the quality of your dream home design. vRay is able to change the appearance of your home image to make it more realistic and pleasing to the eye.
4. Tips for Designing Your Dream Home Through Home Design Applications
By seeing the many applications that you can use to design a house, it automatically makes you able to do it yourself easily. The application has many features that you must learn and understand first before you make a house design. You should take advantage of the existing features as much as possible as your help in making a good home design.
You also have to at least understand about how the standard sizes of houses and land are. Basic knowledge about dimensions and area that you must understand first so that you can more easily create your dream home.